Victor Jimenez Diaz is a passionate and brave soul who challenges established conventions in classical music by exploring the recovery of heritage with an innovative vision that questions the standards and prejudices associated with the countertenor voice. By breaking boundaries, he delves into cultural heritage and offers a broad and liberating perspective that explores all facets and registers of his exceptional voice. With his solid historical and philological knowledge of the repertoire, he has gained recognition as a singer-musicologist, captivating both critics and audiences. His bold confrontation of convention makes him one of the most fascinating artists of his generation, directly engaging with contemporary society and leaving an indelible mark on the musical landscape. His personal singing reclaims the beauty of sonic heterogeneity and spontaneity, enhanced by his charismatic stage presence and impressive communicative ability.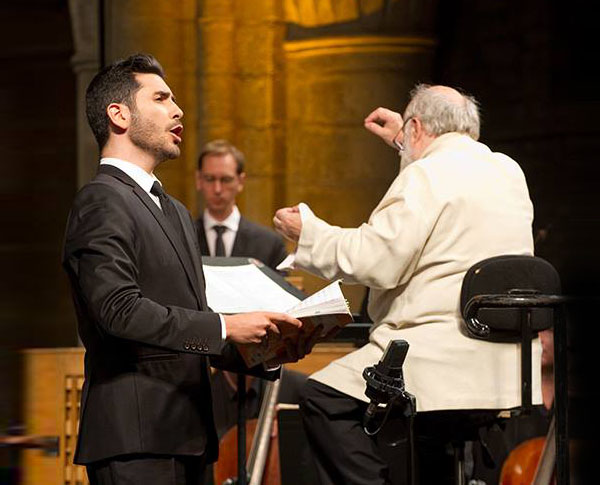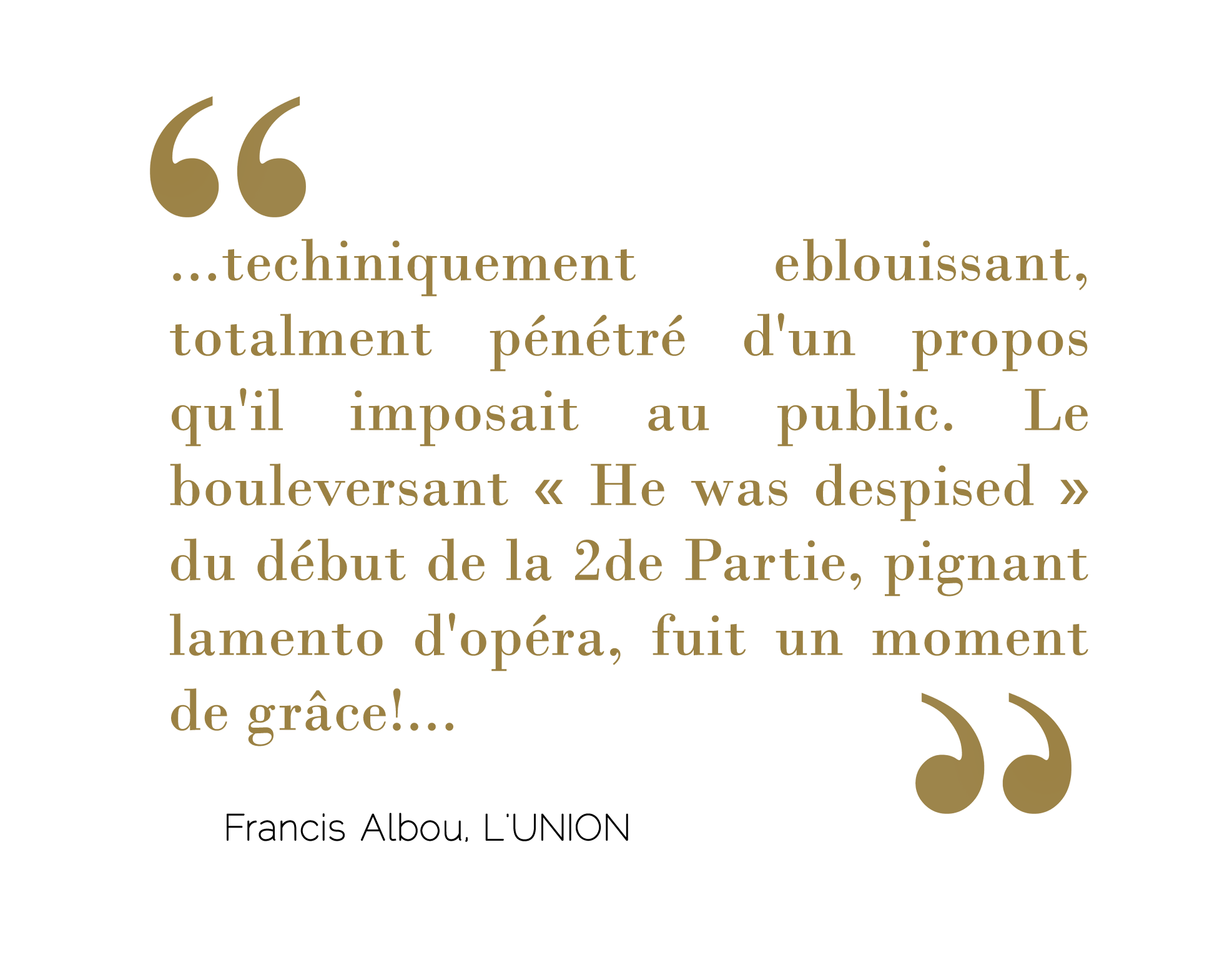 Born in Barcelona in 1988, he pursued his studies in singing and piano at the Conservatorio Superior de Música del Liceu under the guidance of sopranos Ingrid Ustrell, Sílvia Rovira, Anna M. Ollet, and tenor Josep Ruíz. In 2010, he began his professional development by participating in programs aimed at young artists in Catalonia, which earned him his first enthusiastic reviews. During this period, his participation in the International Course of Camerata Sant Cugat stood out, where he met his mentors to this day: Catalan mezzo-soprano Francesca Roig and English pianist and musicologist David Mason. Since then, Victor started to accumulate awards in singing competitions such as the Primavera Lírica de Premià de Mar, the Premi Germans Plà ciutat de Balaguer, and the Concurs Internacional de Música de les Corts, among other notable achievements.
Throughout his career, Victor has received masterclasses from renowned artists such as bass-baritone Carlos Chausson, countertenors and conductors Carlos Mena and Jordi Doménech, as well as director and composer Miquel Ortega, among others. Soprano Montserrat Caballé, a great enthusiast of the young singer, encouraged him to explore new repertoires and mentored him in his approach to classical and romantic repertoire during the last years of her life.
In 2012, he participated in the Semana de la Música Antigua de Ávila (Ancient Music Week of Ávila), making his debut as a soloist in Buxtehude's Membra Jesu Nostri under the direction of Daniel de la Puente. This experience marked the beginning of his specialization in historically informed performance practice, which has become the fundamental pillar of his career.
In 2013, Victor was selected by the Manhattan School of Music in New York to debut in their summer program, performing the role of Nerone in Monteverdi's L'Incoronazione di Poppea. However, due to financial constraints, he was unable to afford the expenses of travel and accommodation for the program, despite receiving a scholarship from the institution. That same year, after reaching the finals of international competitions such as the Montserrat Caballé in Zaragoza or the Hans Gabor Belvedere Singing Competition in Düsseldorf, Victor became the first awarded countertenor in the Riccardo Zandonai International Competition in Italy in 2014, and the Hariclea Darclée Competition in Romania in 2015.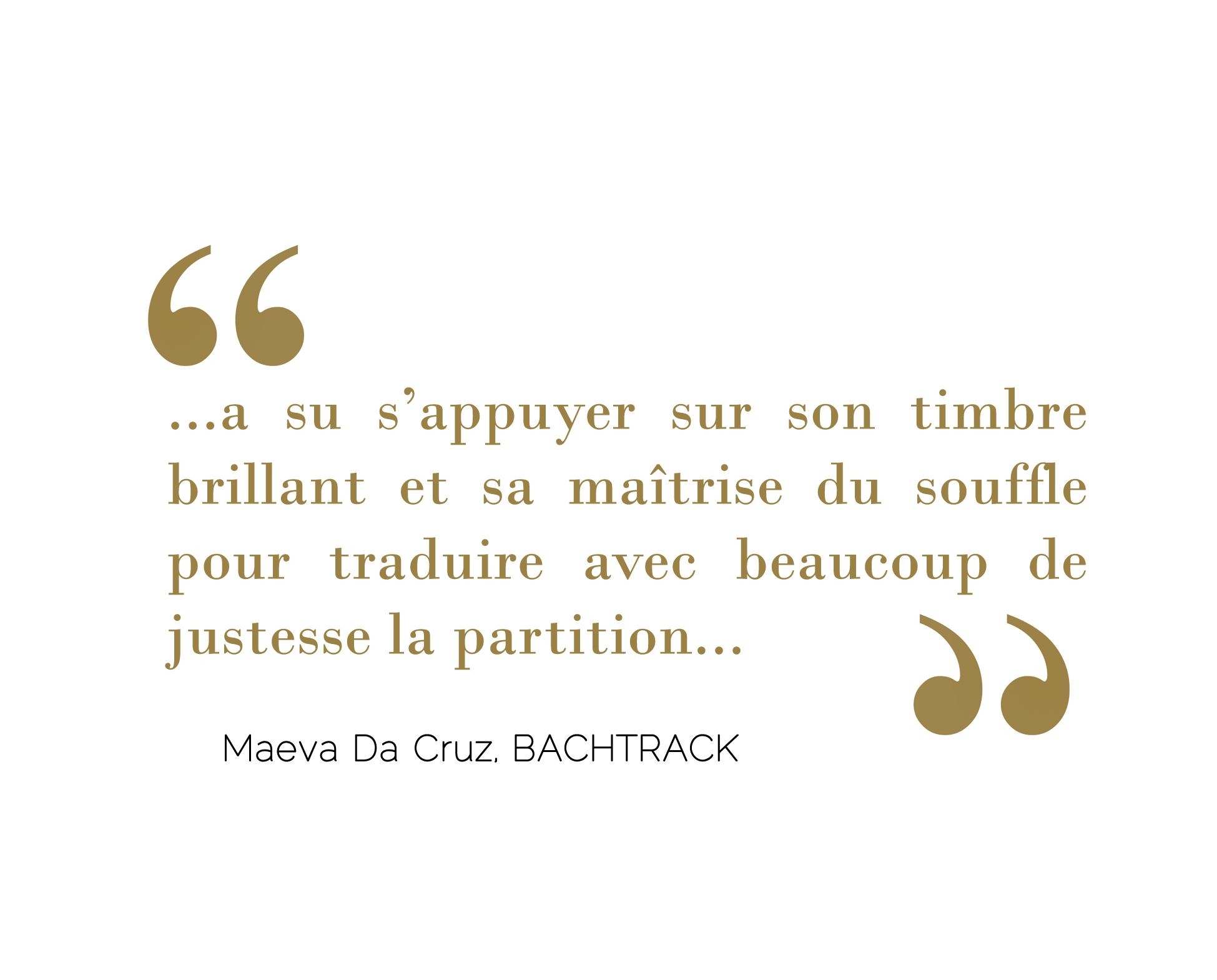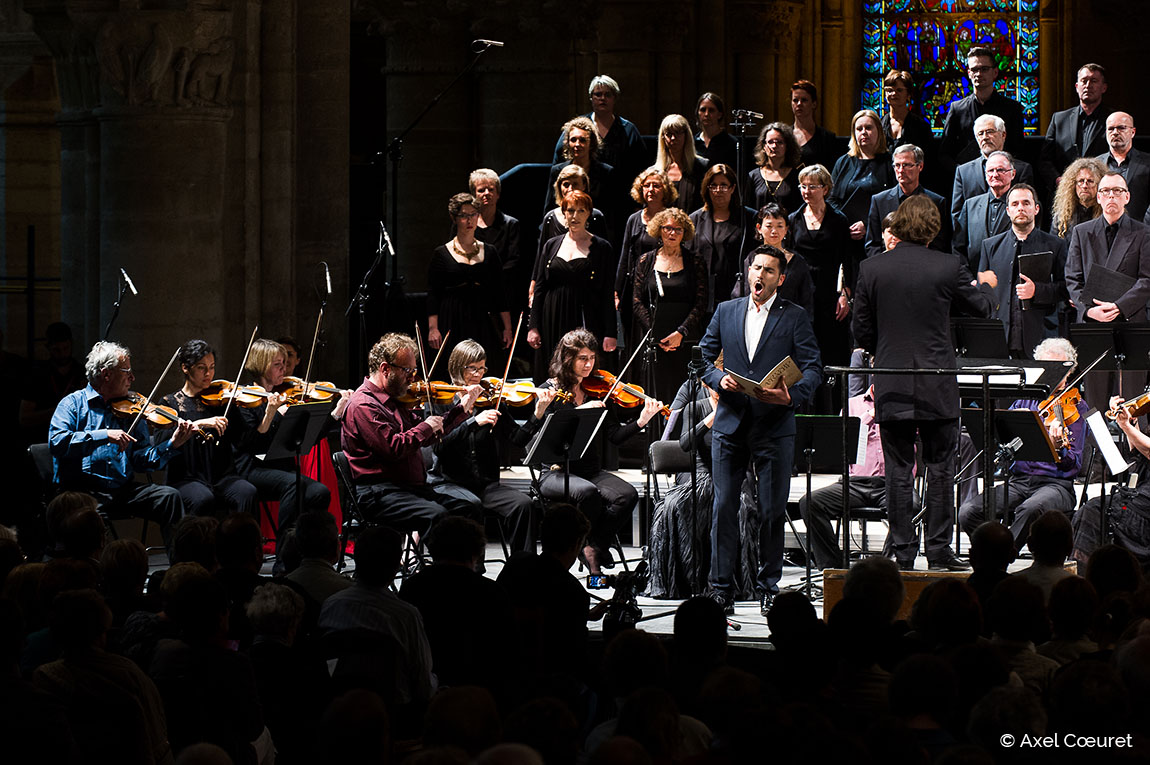 In 2015, Victor won the Voix Sacrée - Talents Lyriques de Reims award in France, which gave him the opportunity to break into the international scene at the age of 26 at the Les Flâneries Musicales de Reims Festival. During the festival, he captivated an audience of 3000 spectators by performing the solo part in Handel's Messiah under the direction of acclaimed French conductor Jean-Claude Malgoire. These recognitions caught the attention of the Spanish magazine Ópera Actual, which highlighted him as one of the most promising young countertenors that year.
Victor's resounding success and the enthusiasm of the local critics earned him repeated invitations to perform as a soloist in the city of Reims in works such as Pergolesi's Stabat Mater and Vivaldi's Gloria RV 589 with its introductory cantata for virtuoso contralto, Longe mala, umbrae, terrores RV 640. In 2016, he participated in the prestigious UNESCO celebrations as a soloist in the show Reims Chante avec ses Chœurs.
In 2017, Victor made his debut in Handel's opera Arminio, performing the role of Tullio at the prestigious Opera Rara Festival in Krakow, under the direction of George Petrou and Max Emanuel Cencic. Later, he shone in his performance as Medoro in Vivaldi's Orlando Furioso, directed by Jean-Claude Malgoire and with staging by Christian Schiaretti, at the Atelier Lyrique de Tourcoing and the Théâtre des Champs-Elysées in Paris. These outstanding interpretations received enthusiastic praise and marked his official debut as an opera singer.
Still in 2017, on the flight back home, Victor received an unexpected invitation from maestro Diego Fasolis to participate in the modern world premiere of Galuppi's oratorio Adamo ed Eva, performing the role of Angelo di Giustizia. Despite having only one week to learn the demanding castrato part, he successfully made his debut at the Auditorio de la Radiotelevisione Svizzera RSI in Lugano. This premiere, along with his successful debut in Arminio in Poland, was broadcasted live through the European Broadcasting Union, reaching audiences worldwide.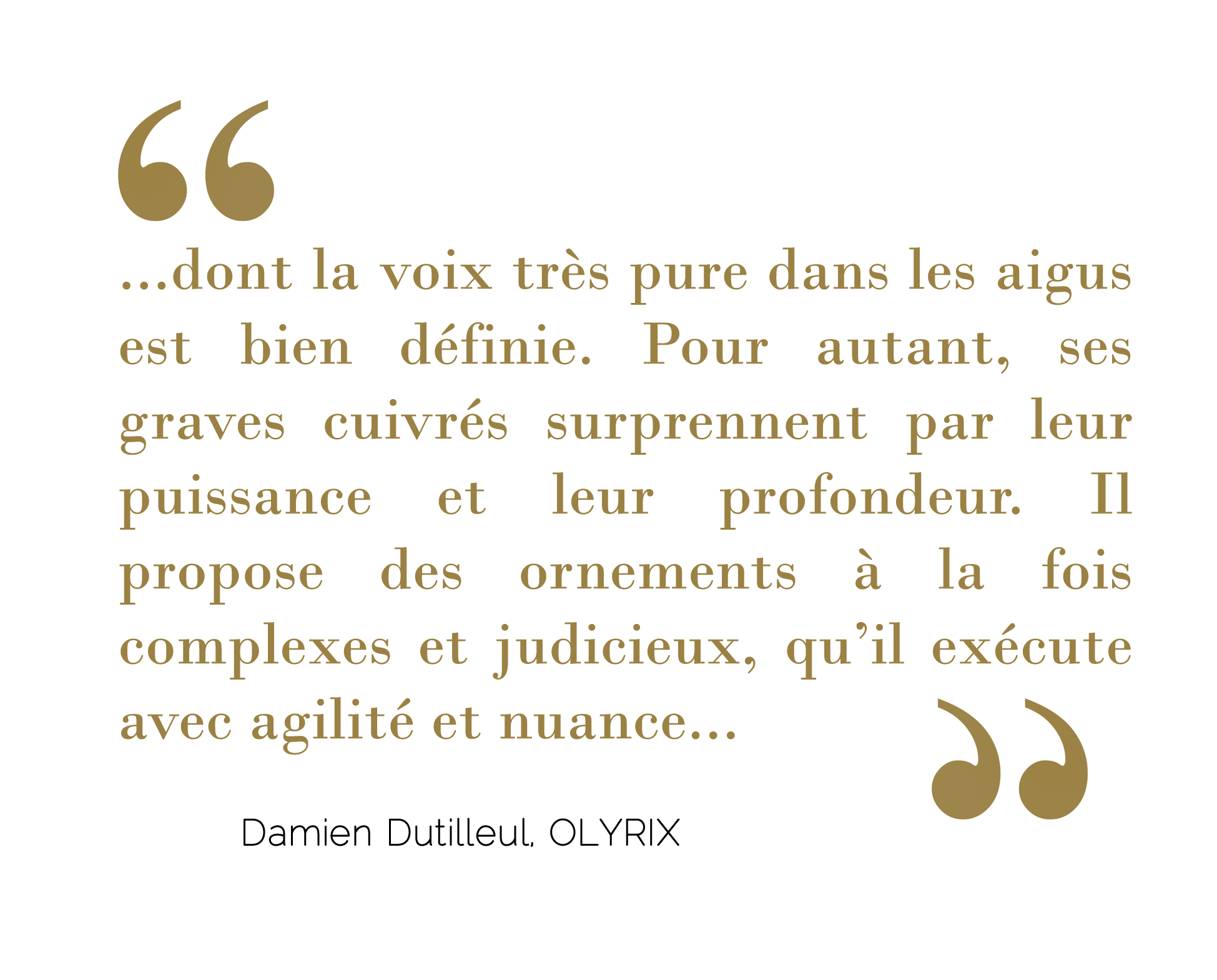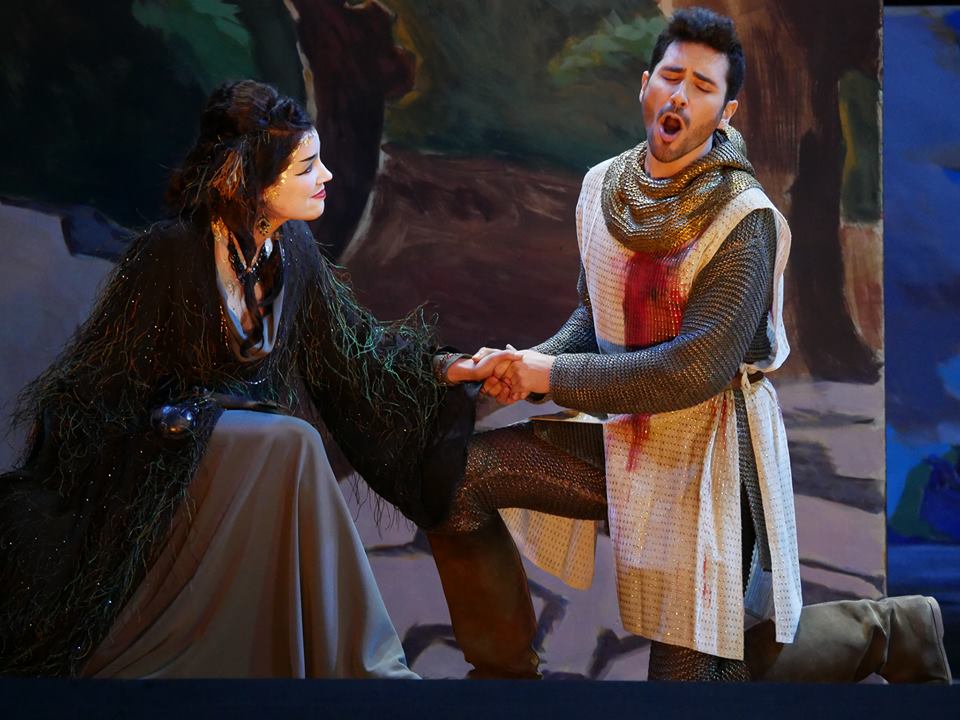 In 2018, Victor was hired to perform at the reopening of the iconic Gran Hotel Miramar in Malaga, marking the beginning of a collaboration with the renowned creative artist Isaac Dospuntos. Since then, he has become one of the most important assets of the multidisciplinary installation La Caja Sensorial. Additionally, he received a special invitation from the Málaga delegation of TEDx to perform at their annual conference at the FYCMA Auditorium, being introduced as "an artist the world should know" through their media platform. Subsequently, he had the honor of inaugurating the Palau de Congressos de Palma de Mallorca with a stunning interpretation of Orff's Carmina Burana, under the direction of Felipe Aguirre. It is worth noting that he had already successfully debuted this work in 2013, conducted by Carles Gumí at the iconic Paranimf hall of the historical building of the University of Barcelona.
Still in 2018, he made his debut at the Real Teatro de las Cortes in San Fernando, performing Vivaldi's Salve Regina and Stabat Mater, under the direction of Alberto Domínguez Gálvez in a memorable collaboration with El Cura Rojo. In Barcelona, he presented the self-produced show A Thousand Ways alongside Il Gesto Armonico, where he revived music originally written for countertenor by Purcell. He also premiered the work Resplandece el sol de mediodía, composed specifically for him by Gil Dori, at the Auditori de Vilafranca del Penedès. Additionally, he premiered the program of Spanish Baroque music titled No hay quien entienda el amor, featuring works by Marín, Galán, and De Hidalgo, in collaboration with the Ensemble Rigaudon commissioned by the #Cererols400 Festival. His first concert was recorded and broadcasted by Catalunya Música. To culminate the year, he returned to Premià de Mar, where he once again performed Pergolesi's Stabat Mater under the direction of Josep Miquel Mindan, reaffirming his uninterrupted relationship with the city that awarded him in 2011.
Finishing the year, Victor embarked on important trips and performances. At the Basilique Saint-Remi in Reims, he made his debut in Vivaldi's Nisi Dominus for solo contralto, under the direction of Jean-Marie Puissant and alongside the Česká filharmonie. Later, he traveled to Brazil for his first concert in Latin America, where he was a soloist in the show Os Hérois de Händel. In this event, he captivated the audience by performing standout scenes from Agrippina, Rinaldo, Giulio Cesare, Rodelinda, Alessandro, Tolomeo, Poro, Orlando, and Serse, accompanied by A trupe barroca conducted by Sérgio Dias. In the crowded Catedral Metropolitana de Vitória, Victor delighted the audience with his artistry. Before returning from Brazil, he also gave masterclasses to young talents in the Espírito Santo region. Upon returning to Barcelona, he bid farewell to the year as a soloist in Handel's Messiah under the direction of Edmon Colomer at the Pau Casals Hall of the Auditori de Barcelona, selling out all tickets.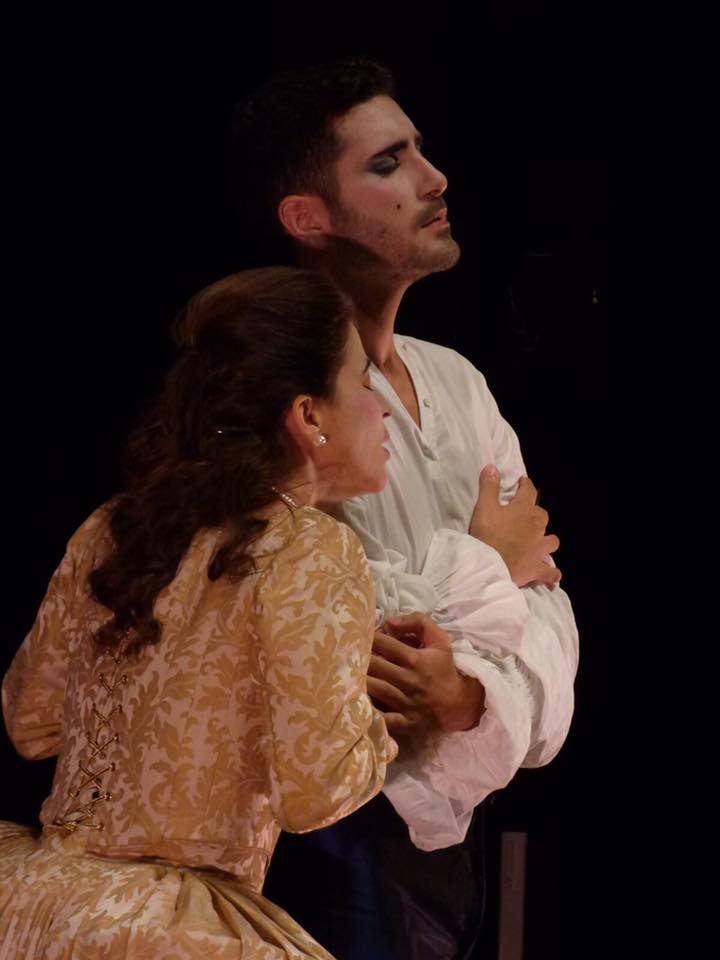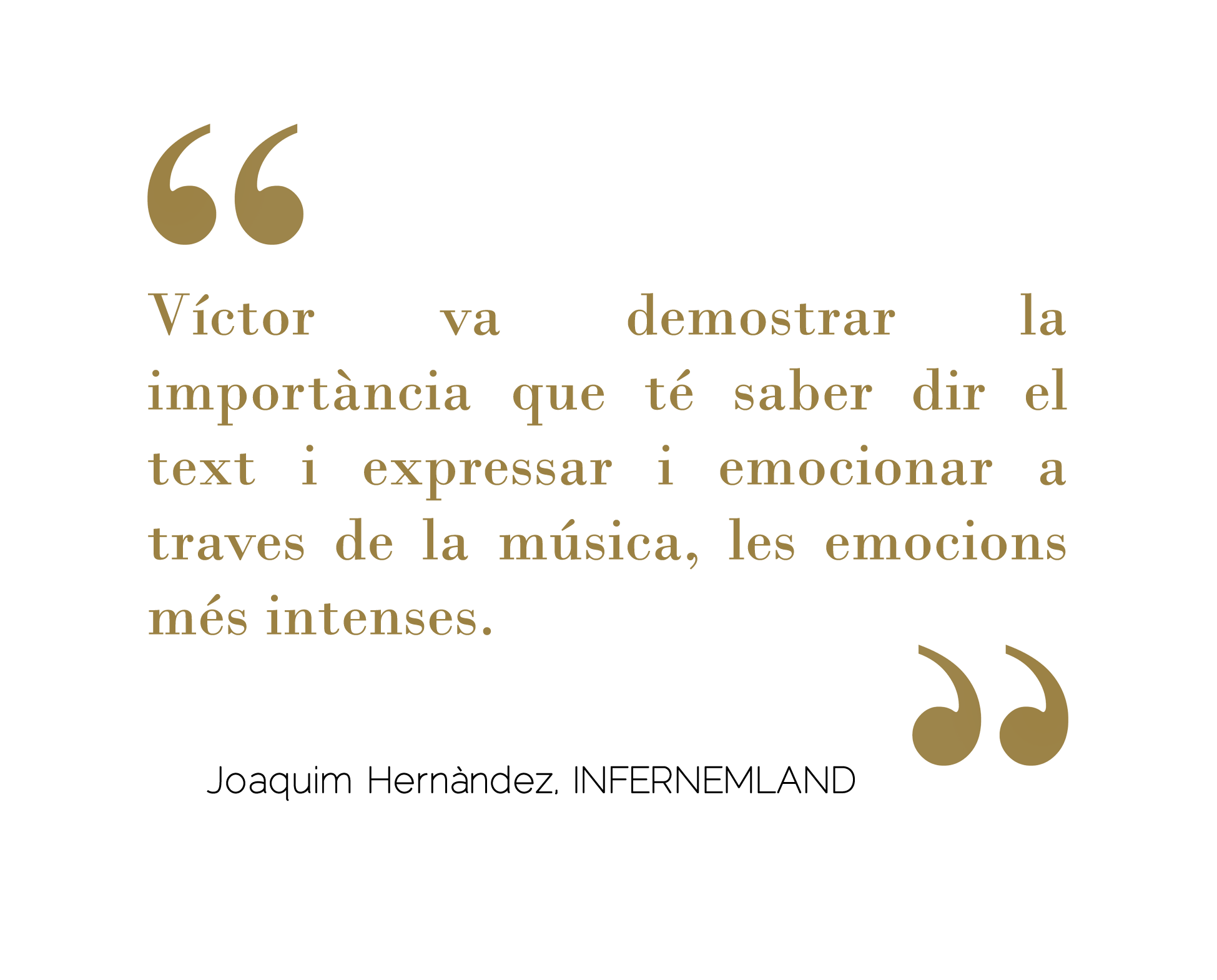 In 2019, Víctor released his debut album Bocatto di Cardinale under the Columna Música label. This outstanding album showcases virtuosic Baroque cantatas by composers such as Alessandro Scarlatti, Giovanni B. Bononcini, Caldara, Vivaldi, Handel, and Marcello. Víctor, in his role as a musicologist, recovered some of these previously unknown cantatas, providing their modern world premiere. Accompanied by the Ensemble Rigaudon, the album's program was meticulous and dedicated, receiving great acclaim from national critics and being nominated for "Best Classical Album" at the MIN Independent Music Awards.
A year also filled with notable concerts, such as when he demonstrated his excellent leadership skills in collaboration with pianist Dídac Barber, performing complete interpretations of R. Schumann's Dichterliebe Op.48 and Brahms' Op.3 and Vier Ernste Gesänge Op.121 on various occasions in Mataró and Girona. He also performed with renowned lutenist Maike Burgdorff, delivering a selection of songs for lute and voice by John Dowland. They have been exploring this repertoire together since 2015, in Lloret de Mar, Girona, and that year they took it to the Festival Lyrique des Pays Catalans in Banyuls-sur-Mer (France), where they have been regular performers since his debut there in 2013 alongside pianist Manuel Ruíz. Additionally, he participated in the Festival de Música Antiga d'Es Migjorn Gran and the Festival de Música Maò in Menorca, presenting the acclaimed program A Thousand Ways featuring Purcell's music with Il Gesto Armonico. Each of these performances received enthusiastic praise from the press.
Another significant moment in 2019 was when he was selected as the first resident countertenor-musician of the Catalunya-La Pedrera Foundation in his hometown, Barcelona. There, he presented various personal projects that were generously embraced by the local critics due to their variety and conceptual complexity. Particularly highly regarded was the program he offered alongside harpist José Antonio Domené, titled Nocturne, which marked his first foray into the genre of French Mélodie, featuring songs by Ravel, Fauré, Debussy, and Hahn. This program was replicated at the Ciutadella Music Festival (Menorca) and Taurize (France), where they also performed a complete interpretation of Falla's Canciones Populares in a special version for harp and voice. Back at La Pedrera, he presented his first tribute to living Catalan composers alongside pianist Berta Brull. Since then, Víctor Jiménez Díaz has consistently immersed himself in contemporary music, incorporating works by prominent Spanish composers such as Luís de Pablo, Albert Guinovart, Alberto García Demestres, Miquel Ortega, Mariona Vila (one of his most frequent collaborators), and Raquel García-Tomás. During their joint residencies at La Pedrera in Barcelona, García-Tomás wrote My Old Gramophone 2 especially for him. This commitment to contemporary music has also driven his research into Spanish composers from the 20th century to the present day, leading him to meticulously study their catalogs and collaborate with numerous Spanish and foreign composers.
Between 2020 and 2021, despite the difficulties arising from the pandemic, his activity remained uninterrupted, encompassing diverse repertoires such as Renaissance, Baroque, Romantic, and contemporary music. He performed in both theatrical and symphonic settings, as well as chamber music, in emblematic venues such as the Girona Cathedral and the Basilica of Santa María del Mar in Barcelona. He collaborated with seasons such as the one offered by the Asociación Messies participatiu alongside pianist Josep Surinyac, the Montserrat Caballé Foundation with Josep Buforn, and the Cicle de Música Sacra de Sarrià in Barcelona. He also continued his partnership with the Barcelona Baroque Orchestra, with whom he embarked on a tour across Catalonia, interpreting Pergolesi's Stabat Mater under the direction of Adolf Gassol. He engaged in various initiatives, such as those organized by the Associació Amics de L'Òpera del Valles Oriental, where he performed concerts accompanied by pianist Jordi Romero, harpsichordist Jordi Ribell, and organist Sílvia Castillo, all musicians he has been collaborating with since the early stages of his career.
One of the great moments of this period has been his first foray into contemporary theater by participating in the national premiere of the performance Terebrante by acclaimed actress, director, and playwright Angélica Liddell and her company Atra Bilis. This debut took place at the Temporada Alta Festival in Girona and at the Festival de Otoño de Madrid, at the Teatro Auditorio de San Lorenzo de El Escorial.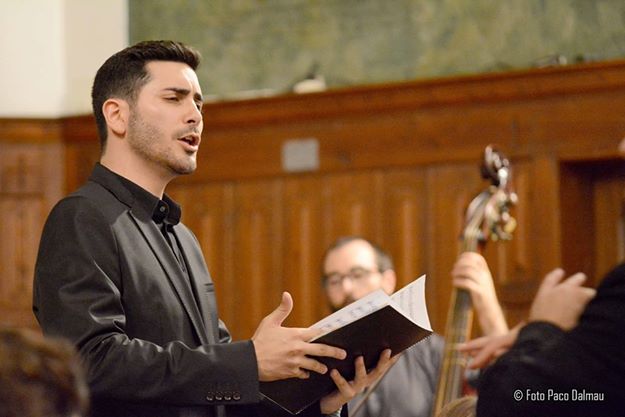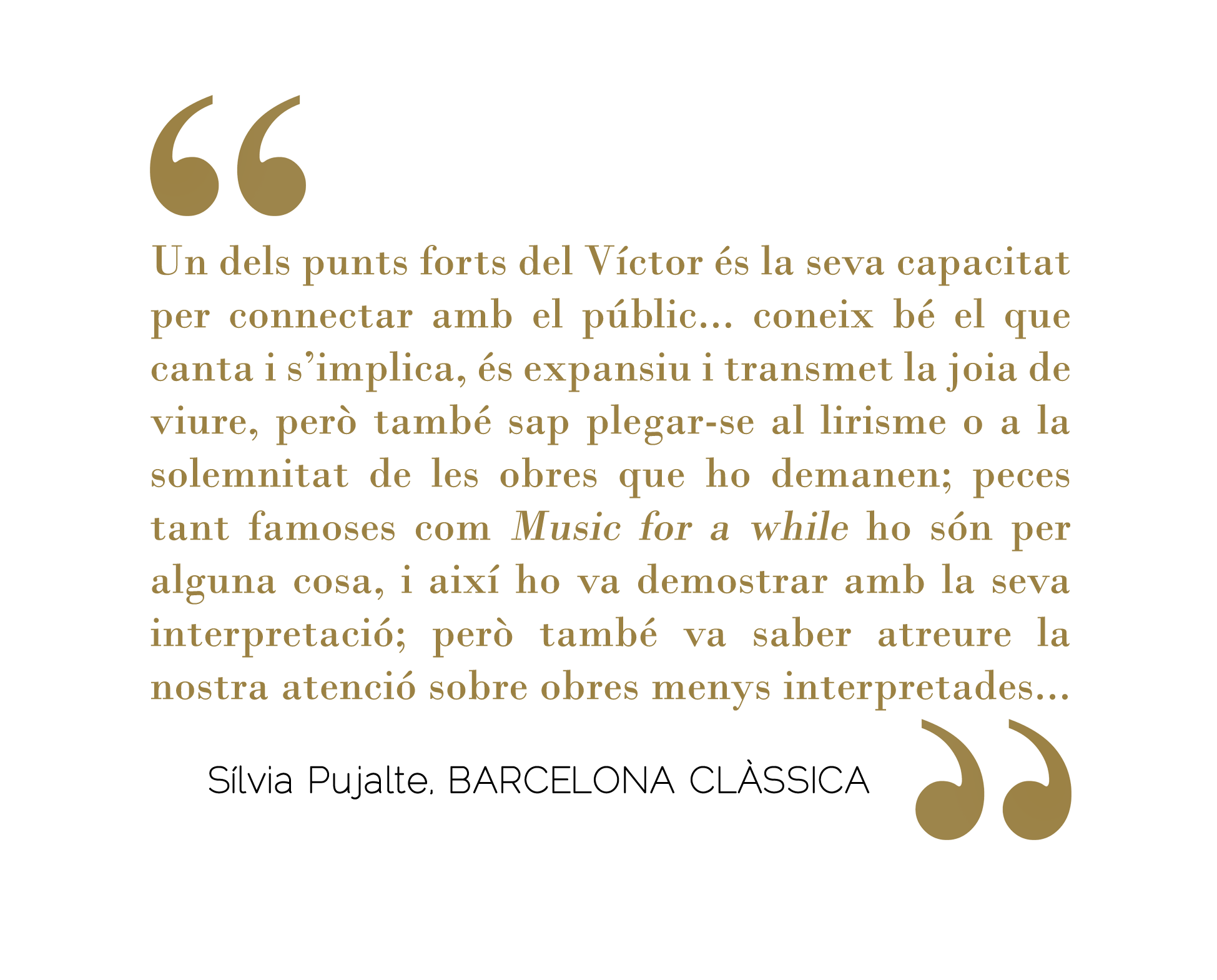 At the beginning of 2022, he had the opportunity to make his debut at the prestigious Palau de la Música Catalana, returning to Carl Orff's Carmina Burana under the direction of maestro Andrei Ivanou. In this work, he once again stood out for his professionalism, vocal charisma, and extraordinary communicative abilities. His success caught the attention of conductor José Antonio Sainz Alfaro, who invited him to join the roster of soloists for the same piece in the opening event of the Otoño Musical Soriano Festival at the Palacio de la Audiencia de Soria. He performed alongside the Ensemble del Musikene and the renowned Orfeón Donostiarra, celebrating the 30th anniversary of the International Music Festival of Castilla y León. Subsequently, he gained recognition for his successful debut in the title role of Gluck's Orfeo ed Euridice for the new opera company Òpera l'Amistat in Premià de Mar, under the direction of Eloi Jover and with a new stage production by Jordi Tena.
In 2023, Víctor premiered the show Bufa, Musa Mia at the Auditori del Palau de Congressos de Girona, accompanied by pianist Marta Puig. This committed and courageous show pays tribute to Catalan women composers from the recent past to the present, including a selection of songs by 19 creators, 10 of whom are currently alive (including Vila and Garcia-Tomas, as well as Leonora Milà, Anna Bofill, Maria Rosa Ribas, Mercè Capdevila, Elisenda Fàbregas, Carlota Baldrís, and Concepció Ramió). The show also features the world premiere of Fins a l'arrel a piece dedicated to the queer cause and the LGBTQIA+ community, specially composed for the occasion by Clàudia Baulies. Prior to the performance, a roundtable discussion was held with the living composers of the program, guided by musicologist Mar Medinyà (an important contributor to Jiménez Díaz's project documentation), highlighting the value of Catalan musical heritage, the legacy of its creators, and their presence in music. This project has been received with great enthusiasm by critics, reaffirming once again Víctor's commitment to artistic heritage, contemporary music scene, and new creation. It also underscores the relevance and power of culture and music to give voice to social struggles of our time and engage our society.
Immediately after that, Víctor returned to the music that continues to be the backbone of his professional career and art, Baroque music, performing at the Real Coliseo Carlos III in San Lorenzo de El Escorial (Madrid). He interpreted a selection of Spanish Baroque cantatas by composer Francesco Corselli, which were recovered by the association Ars Hispana. The performance of some of these cantatas marked their modern world premiere, making this first collaboration with director Gustavo Sánchez and the Camerata Antonio Soler even more intriguing. Víctor's performance once again demonstrated his exceptional vocal agility, audacity, and bravery as he effortlessly navigated the wide range of a male contralto and mastered the vocal acrobatics characteristic of 18th-century castrato repertoire. This further solidified his reputation as a consummate and virtuosic specialist in Baroque music.