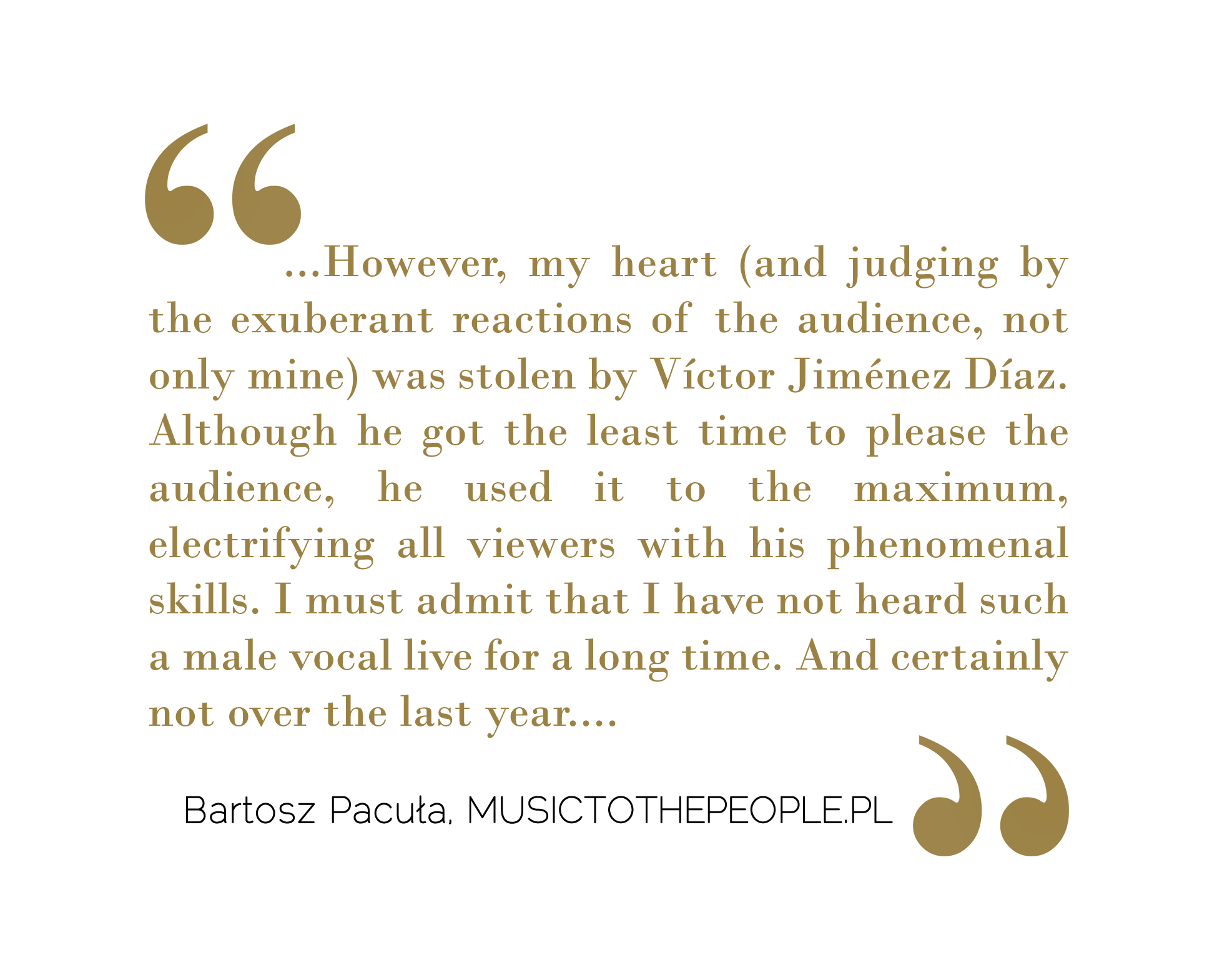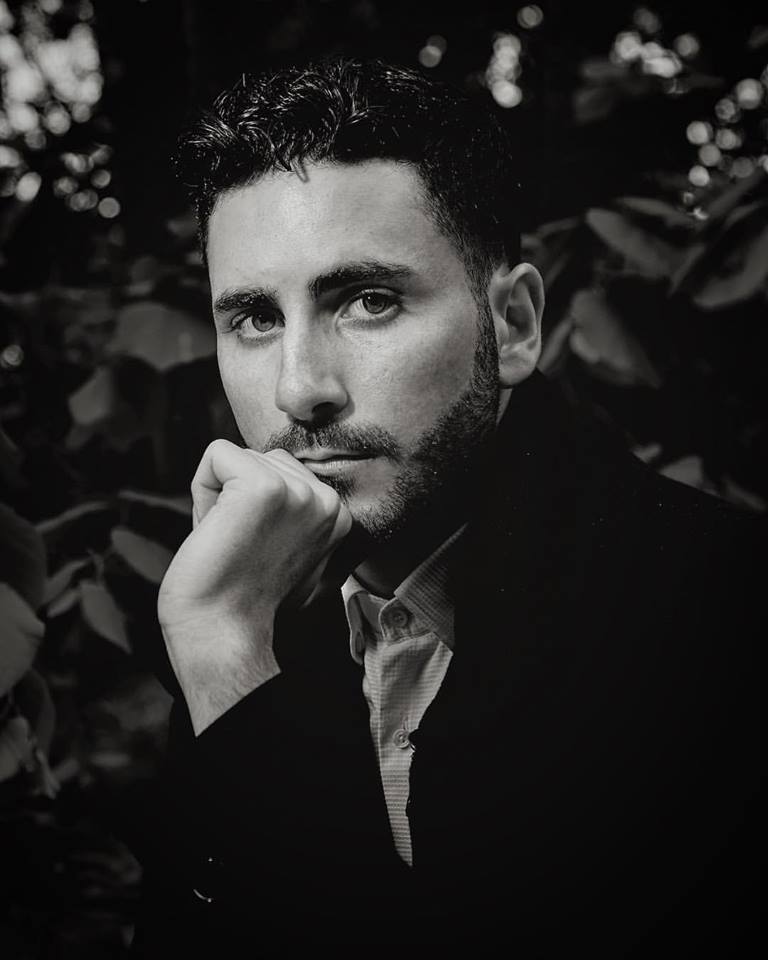 The specialized press presents him as one of the countertenors of the moment. Catalan Víctor Jiménez Díaz (Barcelona, 1988) is nowadys one of the Spanish countertenors of greater international projection. Outstanding as a specialist in music between the 17th and 18th Centuries, his flexibility and powerfuf instrument allows him to assume a wide repertoire ranging from the Renaissance to contemporary music, with which he continues to accumulate recognition and success with his strong and growing international career.
Acclaimed by the critics as possessor of a powerful instrument, of brilliant high and low of bronze. It has been written praising his agility, breath control and technical mastery, allowing him to offer a rigorous and precise reading of the works it interprets. About his variations and cadences, as complex as original. And, what is probably the most important, his strong artistic personality and presence on stage that make him impose easily in front of a public to which he gives himself without any reservation.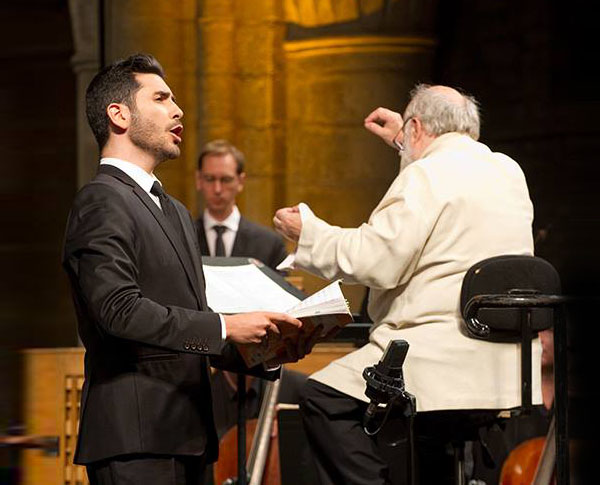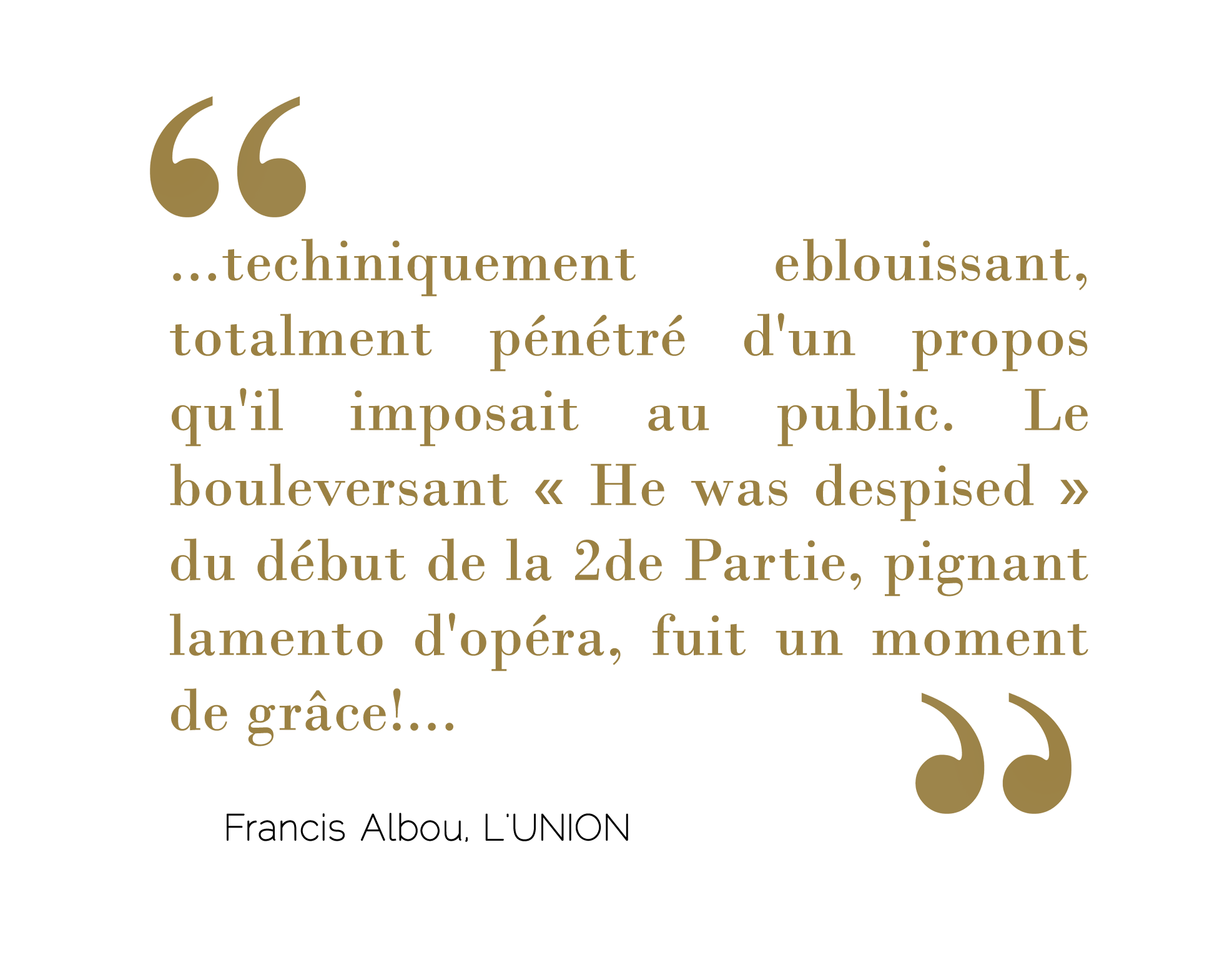 After a growing career as a soloist since 2008, with important collaborations throughout Europe (Festival Musica Riva or Les Flâneries Musicales de Reims, where debuting the solo part of Handel's Messiah, conducted by the recently disappeared Jean-Claude Malgoire), in 2017 he is invited by Kraków's Opera Rare Festival and producer Parnassus, to debut the role of Tullio from Handel's Arminio, next to the Armonía Atenea orchestra and under George Petrou conduction. Immediately afterwards, he debuted with great success at the Atelier Lyrique de Tourcoing in the role of Medoro from Vivaldi's Orlando Furioso. In a production with La Gran Écurie and the Chamber de Roy, Jean-Claude Malgoire and mise en scène by Christian Schiaretti, that also allow him to debut very succesfully at Théâtre des Champs-Élysées in Paris.
Flying back home, he receives the call of Maestro Diego Fasolis to record and debut at the modern world premiere of the oratorio Adamo ed Eva de Galuppi, next to the prestigious I Barocchisti orchestra. A production offered in Lugano and broadcast throughout Europe by the Radiotelevisión Svizzera (RSI). A musicological review by Francesco Luisi assuming the difficult and committed part of Angelo della Giustizia. Role for castrati that debuted with great solvency, counting with only a week to cover the the countertenor programmed. Signing a start of 2017 as the confirmation of his international career.
But before he had already been finalist of the International Singing Competition "Montserrat Caballé" (Zaragoza), Awarded at the International Contest of Music of Les Corts (Barcelona) and Winner of the VI International Singing Competition "Germans Plà" Ciutat de Balaguer (Lleida) , the Concorso Internazionale per Giovani Cantanti Lirici "Riccardo Zandonai" (Italy), the "Hariclea Darclée" International Singing Competition (Romania) or the "Voix Sacrées" Talents Lyriques de Reims (France).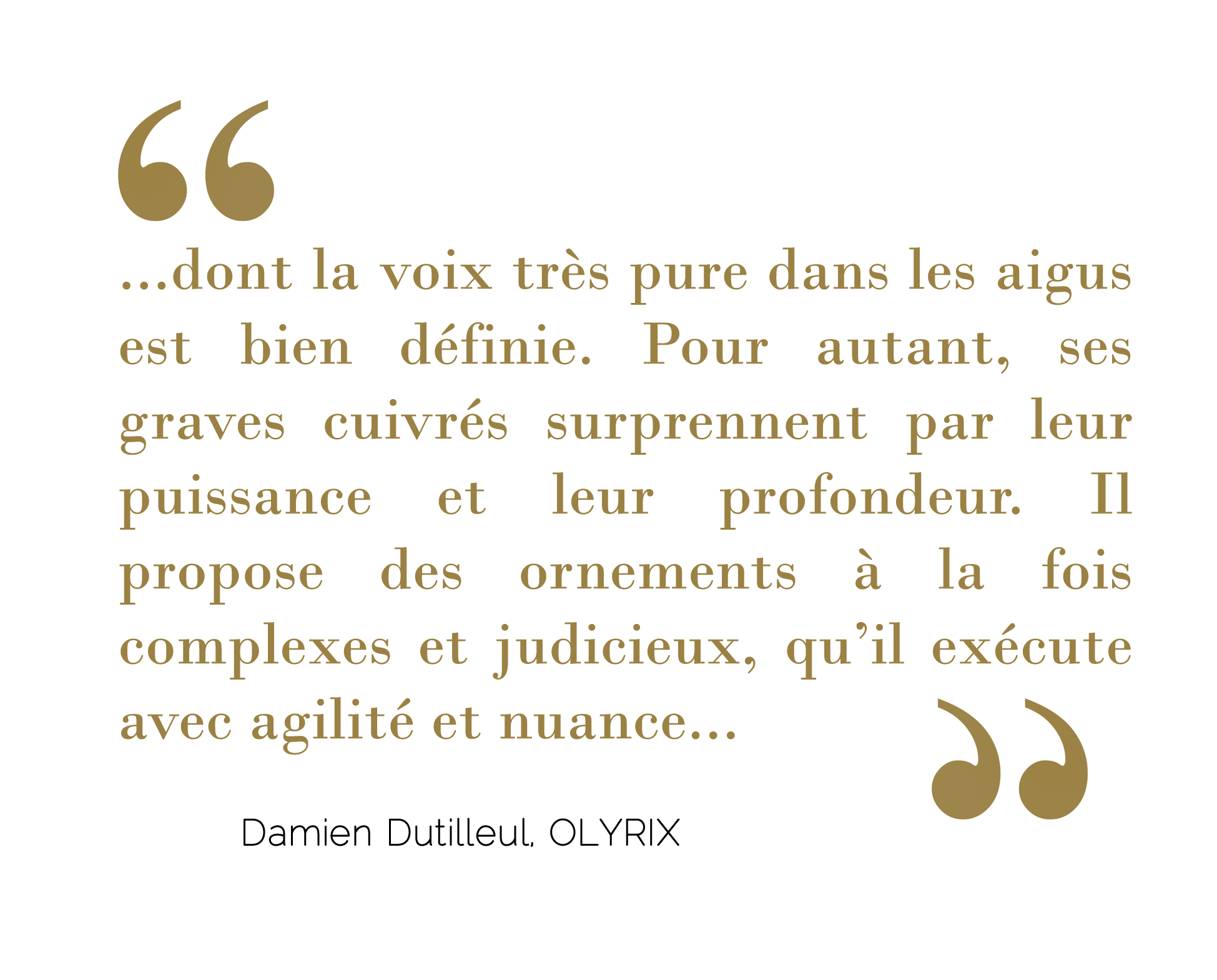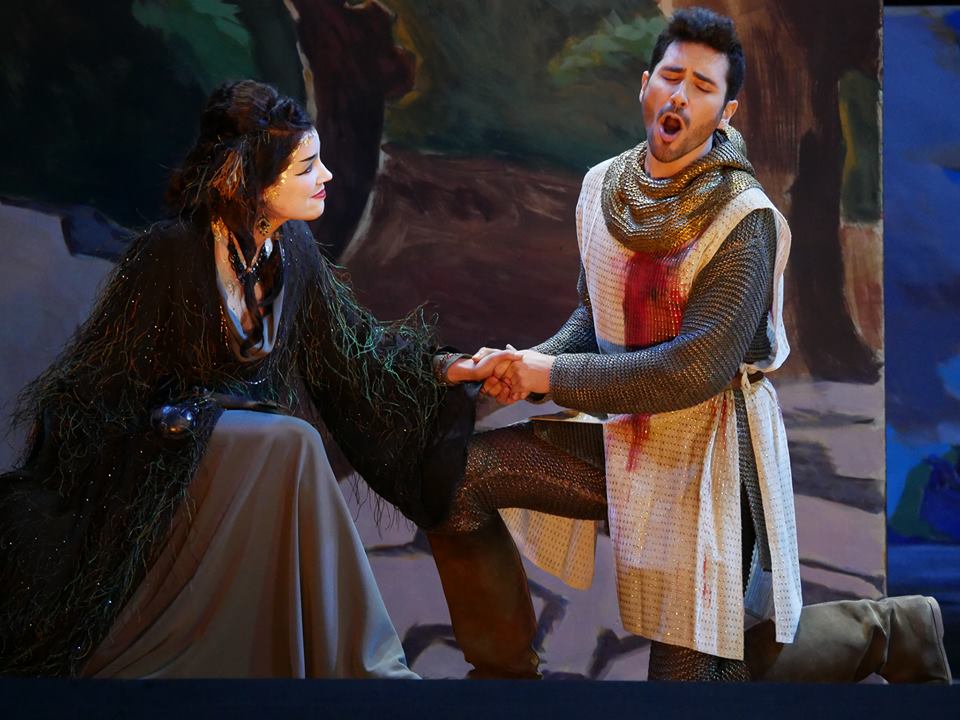 Complete the 2017, with recitals and concerts throughout the national territory, among his debut at the historic Teatre Principal de Maó (Menorca). The premiere of the Spanish Popular Songs by Federico García Lorca sung for the First time by a Catalan countertenor with an international career, with the pianist Óscar Lobete; and the premiere and recording of his ambitious personal project Bocatto di Cardinale: a musicological project built together with the Ensemble Rigaudon, where the countertenor rescues virtuous cantatas (some of them unknown until today) written by the important composers that came together in the court of the intellectual and baroque Italian patron, Cardinal Pietro Ottoboni.
In February 2018, he is selected by the international organization TEDxMalagueta, held at the Palacio de Ferias y Congresos de Málaga, as an "artist that world must know" where he presents a collaboration with flautist and conductor, Alberto Domínguez Gálvez. A concert that takes them a month later, to debut at the emblematic Real Teatro de las Cortes de San Fernando (Cádiz). Where he has succesfully debuted with next to Elcurarojo baroque orchestra and his Sancta María personal project. A virtuoso Vivaldi sacred program with the famous Stabat Mater, or the interesting Salve Regina RV 616 for Alto, flutes and orchestra in two choirs, among others.
However, before the end of February, another debut, this time with the producer Euroclàssics, which would take him to the newly opened Palacio de Congresos de Palma de Mallorca, assuming the solo part of Carmina Burana by Carl Orff.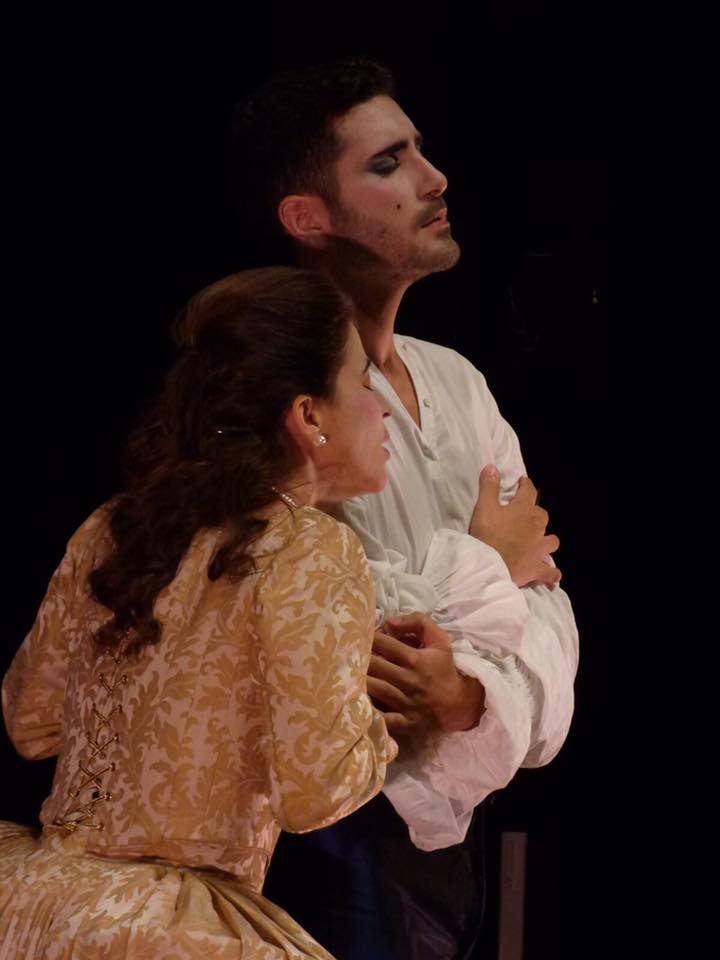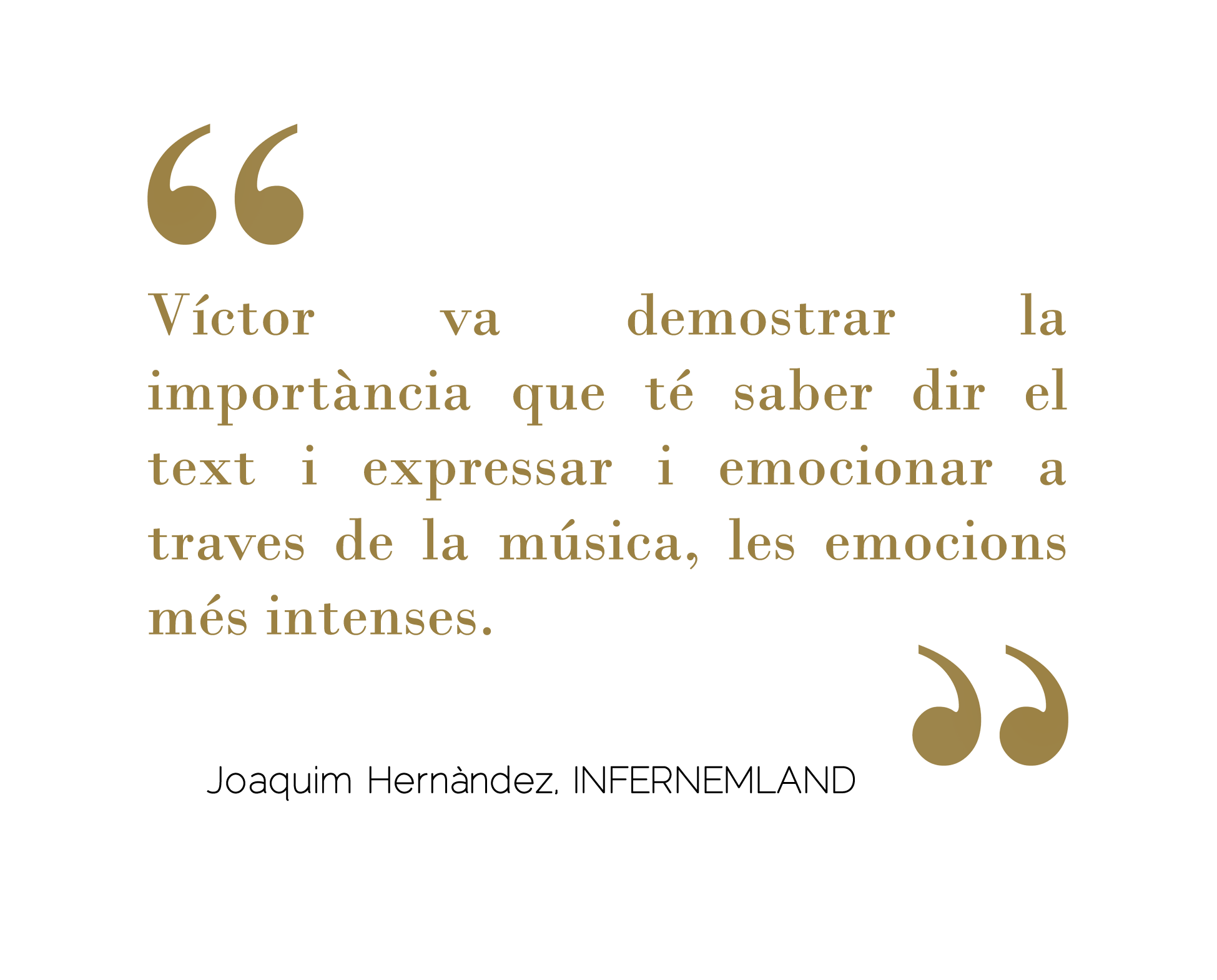 In June of the same year, he released a new personal project: A Thousand Ways. A program about music written at its time for countertenor, by the probably the most important English Baroque composer in history: Henry Purcell. Surrounded by the group of specialist musicians Il Gesto Armonico, together premiering a project with a great reception from the crittics from Barcelona. In July, he returned to German Lied with the help of internationally trained pianist Didac Barber, with whom he debuted in Dichterliebe by Schumann and Vier Ernste Gesänge by Brahms, at the Auditori de "La Mercé" in Girona, also with great success.
With No hay quien entienda el Amor, he premieres a new musicological project with Spanish Baroque music again with his Ensemble Rigaudon. A program commissioned by the #Cererols400 Festival, which celebrates in Martorell the 400th anniversary of the birth of the important Catalan composer. Then he will premiere for his written works by composer Gil Dori at the Auditori of Vilafranca del Penedès. Then he will return to the Pergolesi's Stabat Mater at Premià de Mar and he will debut Vivaldi's Nisi Dominus in Reims (France), in a project of the Orchestr České Filharmonie at the Basilique de Saint-Remi de Reims (in front of 3000 people) and under the conduction of maestro Jean Marie Puissant.
Before Christmas, he will debut the leading role of Handel's opera Orlando at the Carlos Gomes Theater in Vitoria (Brazil) with A trupe Barroca orchestra, under the direction of maestro Sergio Dias. He will finish his year returning to Barcelona where he will sing the solo part of Handel's Messiah at Auditori de Barcelona, ​​with the Orquestra de Cambra de Granollers, under the direction of Edmon Colomer.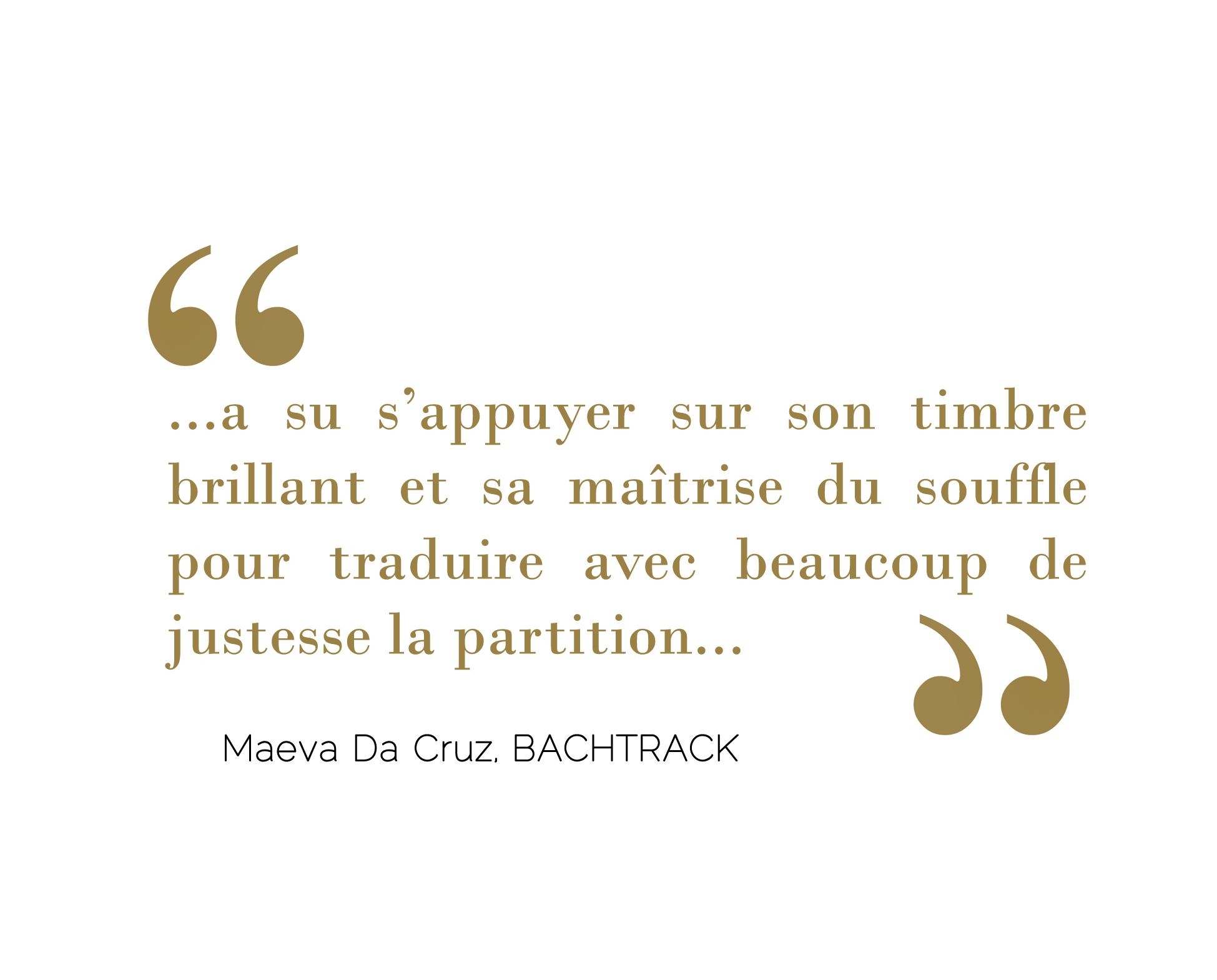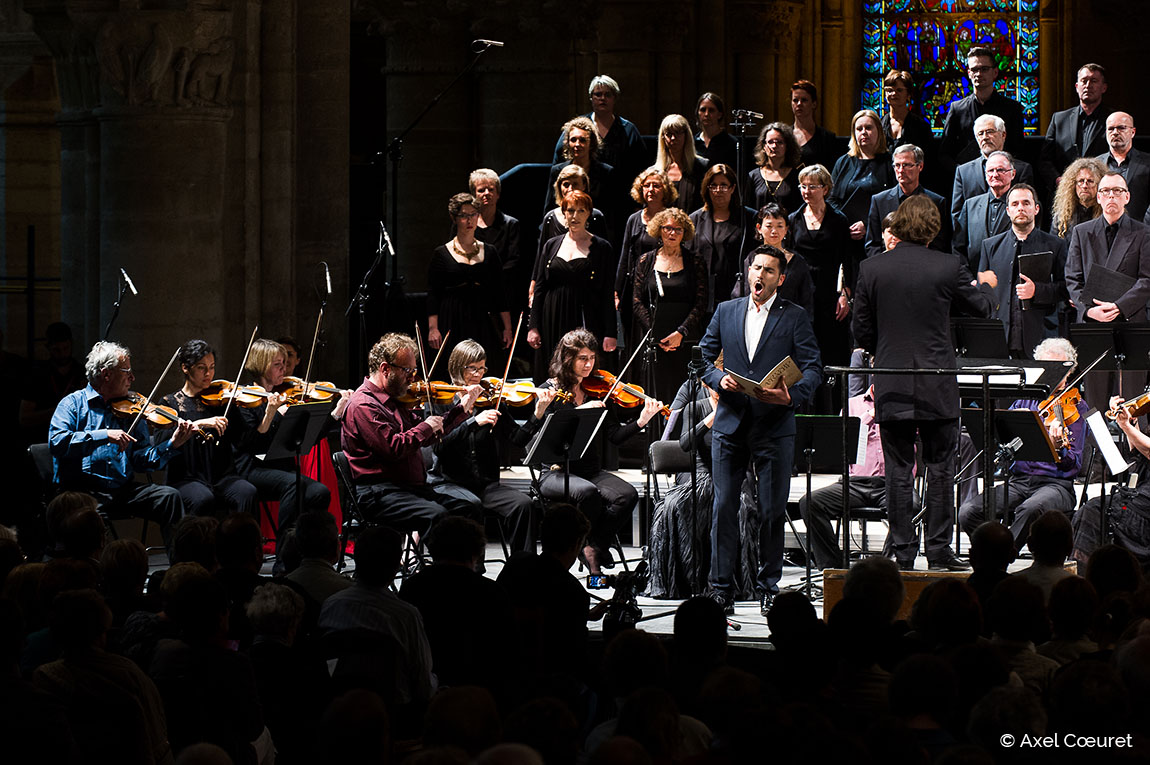 He begins his steps in music as a child, by the hand of mezzo-soprano Helena Escolano. He studied at the Conservatorio Superior de Música del Liceo de Barcelona and later participated in prestigious International Singing and Interpretation Courses, where he met his teachers: Catalan mezzo-soprano Francesca Roig and English pianist David Mason. During his career he continue to receive advices by prestigious artists as Miguel Ortega, José Ruíz, Carlos Chausson, Jordi Domènech, Montserrat Caballé or more recently, Carlos Mena.
During the year 2012, he participated in the 1st International Course of Early Music of Ávila where he made a first contact with the interpretation of the Renaissance and Baroque repertoire, under historicist criteria. There, he debuted as a soloist on Membra Jesu Nostri by Buxtehude, at San Francisco Auditorium, together with the festival's orchestra and under the direction of Daniel de la Puente. Initiating a specialization that will become the backbone of his career